Signature at Yishun Floor Plans
Please kindly see the below for the floorplans of the units available in Signature at Yishun. Various floorplans are available to suit your family needs. Kindly take note that the floorplans are subjected to changes from the developer.
---
2 Bedroom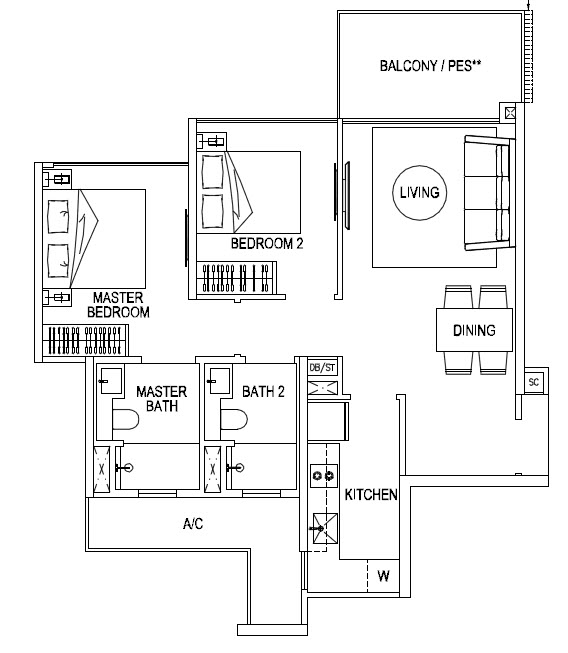 ---
3 Bedroom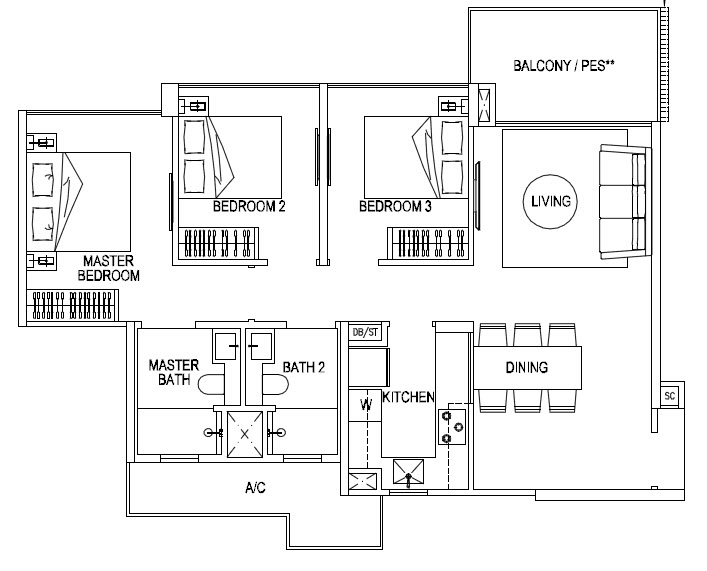 ---
3 Bedroom Premium
---
4 Bedroom
---
4 Bedroom Premium
---
Layout Details for Signature at Yishun
Signature at Yishun consist of 3,4,5 bedroom units available. Typically, there are 2 types of facing. Orchid Country Club facing or Yishun Street 51 facing. As a general guide, units 6th floor and above are able to get a unblock view.
Please do not hesitate to contact us should you require detailed information on the unit. A full copy of the floorplans is also available upon request. Please read our disclaimer for usage of Signature at Yishun floorplans. More information can be found at the project details and location of the development.